SEO for Improved Search Rankings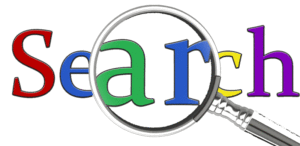 Our SEO services for Auckland businesses work on increasing each company's organic search ranking. What is that?
When a search engine, such as Google, returns your search results, it gives you two types: organic and paid.
Organic search results, or "natural" search results, are web page listings that most closely match your search query based on relevance.
Paid results are basically advertisements: web site owners have paid to have their web pages display for certain keywords. Depending on the keywords, this can be enormously expensive. The average cost per click in AdWords is between $1 and $2 and it very soon adds up.
That's why ranking high in the organic results is so important, it's free, and that is what SEO is all about. Our SEO services are affordable and effective.
We provide copywriting and SEO services that are fast and responsive. I understand you're under pressure, so my aim is to support you and to be as flexible as possible.
Quality Content Is Vital
You want customers to find your business within your geographic area, right?  Using sound SEO techniques, we can help make that happen. How?
First and foremost, SEO is all about quality content. The best thing you can do for your business' website is to have useful, information-rich pages that clearly and accurately describe what it is you do. Google analyses your site content based on where and how often you use certain words in each piece of content, and whether it makes sense.
You also need to create fresh content regularly.
We'll Write It For You
Whether you already have a website and you want to increase traffic, or are looking to revamp your existing website, or you're building a brand-new website, we can help. We'll work with you to build the foundations of a great online presence for your business. We'll write keyword-rich content and match keywords to what users are searching for, or we can tweak, optimise and load content you've written.
Together we can turn visitors into customers. I'll take care of the writing so you can take care of the business. I'll put together the right words to bring your brand to life and connect you with your clients. Get in touch!
Please follow and like us: