Trying to find the right words?
I can help!
Together we can turn visitors into customers. I'll take care of the writing so you can take care of the business. Let me arrange your words into persuasive web copy.
Get results. I'll put together the right words to bring your brand to life and connect you with your clients.
All the words I use .. can be found in the dictionary—it's just a matter of arranging them into the right sentences.
Somerset Maugham
Over the years, I've helped all sorts of businesses in the creation of their websites. Alongside inspirational, enthusiastic people I've combined the art of words with attention to detail to attract, convince and convert customers.
I've written for Auckland, Warkworth, Matakana, Omaha and Bay of Islands companies in education, law, retail, food, accommodation, entertainment, construction, IT, travel, insurance, and health. I regularly proofread New Zealand's restaurant magazine "Savour" and checked and proofed the country's top magazine, according to readership. I edit The Matakana App, a community portal featuring local news, sports, information, and events.
What does that mean for you? It means I know how to deliver quality content on topic and on deadline: the right words to get your message across.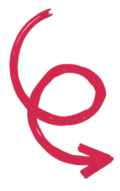 Get It Done Right | Proofreading | Copy Writing | Social Media | Web Copy Warkworth To Kerikeri To Auckland
Want it written right? Want it fast? Want to be listened to?
Go with a local NZ based writer. I'll get right onto it!